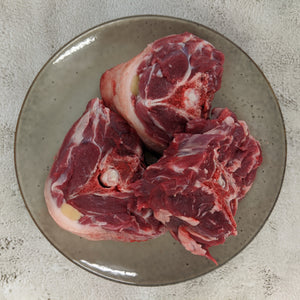 goat.
---
What's fascinating is that there is a myth that "goats will eat anything" and yes they are mischievous and get stuck into anything but their digestive system is actually incredibly sensitive. They only eat what their body needs and the taste of the meat is distinctive but not overpowering like most people are led to believe. 
Again like mutton it's very suprising it's not very popular in the UK as it is in other cuisines because the depth of flavour is just so beautiful.
We have decided to ease you in gently so to begin with are only selling diced, perfect for stews and curries (willing to send out recipe cards with your order!).
Our goat kebabs are also very easy to cook for anyone less adventurous but are intrigued to have a little taste. (Coming soon!)
Sorry, there are no products in this collection.