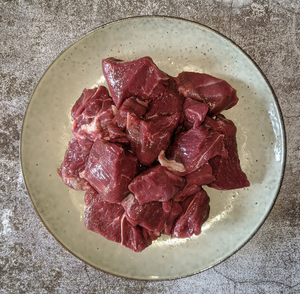 mutton.
---
Mutton is a hidden treasure. Its reputation is tainted and even the name doesn't sound very appealing BUT let's erase the image of some scraggy old ewe and create a new image for you...
The majority of our meat is from native breed sheep for example, Shetlands. We leave them to graze the North Downs for the majority of the year, rotationally grazing them from field to field as part of a conservation scheme. The flora and fauna they consume add a beautiful flavour and teamed with the added depth gained from age the meat really is a treat to cook with. Mostly they will be between 2 and 4 years old when sent to the abbatoir. Mutton is leaner than lamb and with that adds a new flavour dimension, ideally cooked low and slow but with the right cuts can be just as tender as lamb. 
Sorry, there are no products in this collection.